Perfect eye shadow in 3 seconds!
Why struggle with achieving a flawless cut crease everyday when you can easily do it in a blink! The secret is here! Just simply apply your desired color, then gently press it on your lids.

No more tedious creation of wrinkles, because with this tool you can create breathtaking eye looks in no time at all! Place our PerfectEyes on your eyes, apply eyeshadow with a brush and sweep back and forth to create a fabulous look in seconds!
Featuring three pairs of adjustable, reusable creasers, this set offers a solution for every eye shape and eyeshadow style. Perfect for makeup lovers of all skill levels. This set turns a complicated 25 minute process into a 10 second process!
your advantages Effortless Perfect Eye Shadows - No more  tedious painting a crease! With this kit you get a professional eye make-up in seconds and without mistakes.
Eye-catching & breathtaking look -  effortlessly create wrinkle effects that enlarge your eyelid with perfectly filled eyeshadow! For a unique and beautiful look!
Great for Beginners &  Time Saving - Turns a complicated makeup process into a makeup in seconds - Perfect for beauty lovers of any skill level, especially beginners to look fabulous in no time.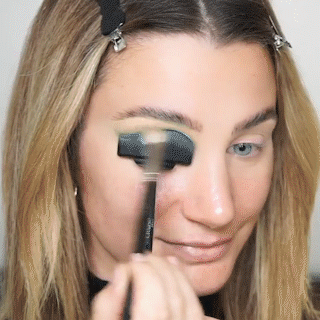 One Size Fits All -  With three sets of round, almond and wing-shaped pencils to suit every eye shape and eyeshadow style.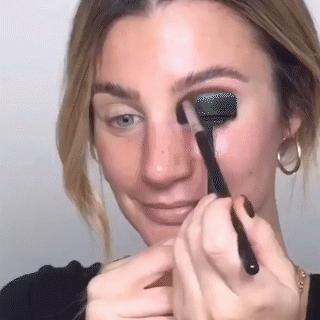 Versatile Eyeshadow Styles -  Effortlessly create a semi-cut crease, natural crease, winged crease and more - without mistakes & without much effort.

Comfortable Grip -  Designed for a flawless, easy application for all beauty lovers. Pleasant materials and shape.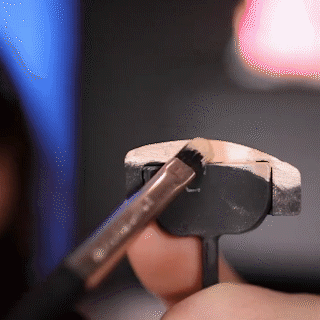 Your package contains
1 x PerfectEyes (with 6 different shapes)