BREATHE IN CLEANER AND FRESHER AIR
Enhance your home's air quality by powering up our ultrasonic humidifier It effectively removes bad odors and smoke and protects everyone against excessive dry air that can cause dust allergies, dry skin, and a lot more.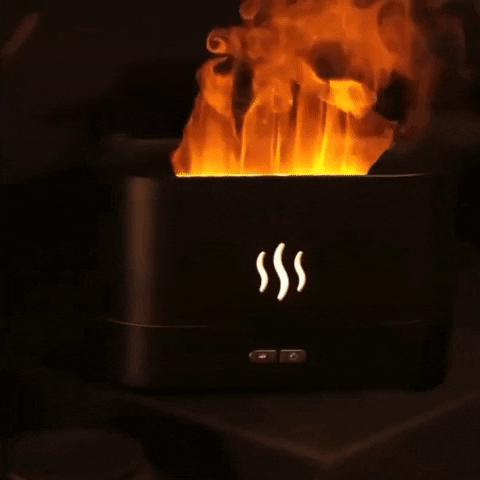 All you have to do is put two to three drops of essential oil (not included) in this to make your surroundings feel more relaxing. Even better, it has a realistic flame effect that creates a serene ambiance inside your home.

This humidifier, in addition to being beautiful and making the place more elegant, humidifies the air and helps prevent respiratory problems such as asthma, rhinitis, etc.

There are already thousands of units sold, which are now part of environments that are being Humidified and Flavored, according to your favorite fragrance.       Note: The humidifier has a modern design and simulates flames, which makes it even more beautiful and charming.



✔️  Improves your Meditation 
✔️ Provides more  Tranquility and Peace
✔️ Makes the Environment Smell and Pleasant           
✔️ Humidifies the Air

Packing List:
1* aroma diffuser,
1* Type-C Charging Cable
1* User Manual