Introducing the Anti-Gravity iPhone Case 
THE WORLD'S MOST IMPRESSIVE PHONE CASE IS HERE! Thousands of people are loving the Pluto Case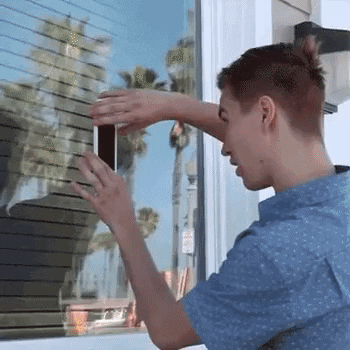 Its unique design features our advanced nanotechnology which is redefining how we use our phones.
JAW DROPPING:PLUTO CASE ATTACHES TO SMOOTH SURFACES。Need a phone case that sticks to any flat surface?
The Pluto Case AntiGravity iPhone case is a one of kind stick anywhere protective case made to be used hands free.This means your life just got a whole lot easier. Never miss out on a moment again

Camera Protection : Camera cut out is deep, protect your phone's camera from scratches and keep your flash fully functional

nti-Gravity iPhone Case's Nano suction cups enable the phone to stick on any smooth flat surface,such as  and it never leaves a mark on anything you stick

Even though this case can already stick to any flat surface it is also a strong protective case that gives access to all the controls and features on your phone; Perfect cutouts for speakers, camera, and other ports. It is also easy to install and take off.