Tired of cleaning your grill every time you use it?

Easier to use than a grill pan or basket and more effective than aluminum foil that rips when you flip your food. Simply lay grill mats directly onto any outdoor grilling space at home,

SMOOTH 100% NON-STICK SURFACE FOR BETTER TASTE AND HEALTHIER MEALS: bbq accessories No need to use OILS or FATS ever again, making your food tastier and much healthier. For the first time, we bring you the convenience of the kitchen to your BBQ, prepare eggs, cheese, sauces, pizzas and marinades, without any food sticking to the BBQ.
Heat-resistant: These grill mats are made of heat-resistant technologically advanced materials that resemble a plastic mat.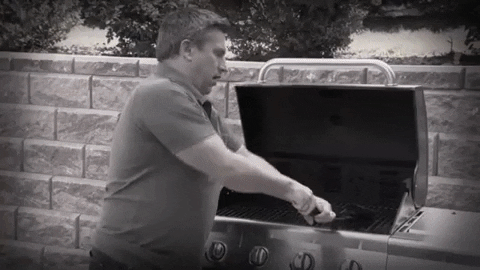 Dishwasher: One of the biggest advantages of the non-stick Grillmaat ™ mats is that they can go in the dishwasher! No more scrubbing and scrubbing, just place them safely on the top rack of the dishwasher. Cleaning up is now a breeze
The perfect grill Mate: perfect for any grill, including as char-broil, Weber, porcelain, charcoal and even infrared grills. They can also be cut to fit your particular grill or oven perfectly. Grill meat, vegetables, fish, shrimp, pizza, even pancakes, bacon and eggs. . perfect for those nasty campground or park grills.
100% non-stick guarantee: With the 100% non-stick guarantee you can now grill without using fat. This makes the mats reusable for years to come! The Grillmaat ™ mats also prevent the smallest pieces from falling through the grid. The grill or grill will look brand new.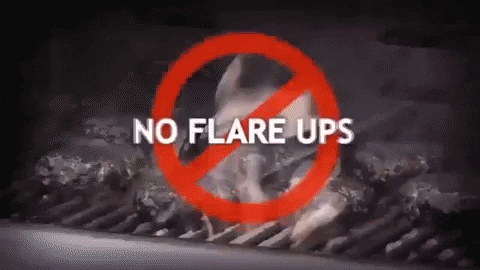 Inside the package: Set of 3 grill mats, (As shown in the image :1 12" Bbq tongs and 1 silicone brush is the free gift). Buy with confidence with our no-questions-asked 30-day full refund guarantee. 
FDA-APPROVED BBQ Grill Mats:The non-stick Teflon grill mats are made from FDA approved PTFE coated fiberglass fabric that make your grilling more healthier and safer. 0.25mm thickness, is thin enough to heat fastly to ensure the original taste of the food and thick enough to provide ultimate heat resistance (up to 300°F) and durability. Keep your family absolutely safe and enjoy delicious meal.